Performance naked bikes at their game-changing best. Triumph's incredible signature Triple engines, are built for power, torque and instant responsiveness.
THE GENERATION TRIPLE ENGINE
The category defining engines of the Speed Triple and Street Triple bring all of the game-changing attitude and thrills that in 1994 heralded the birth of the factory streetfighter and created the very first 'naked sportsbike'.

Now, the greatest ever generation of Triumph Triples roar into action with an explosive wall of torque, from standstill right up into the red; delivering instant responsiveness with a triple punch.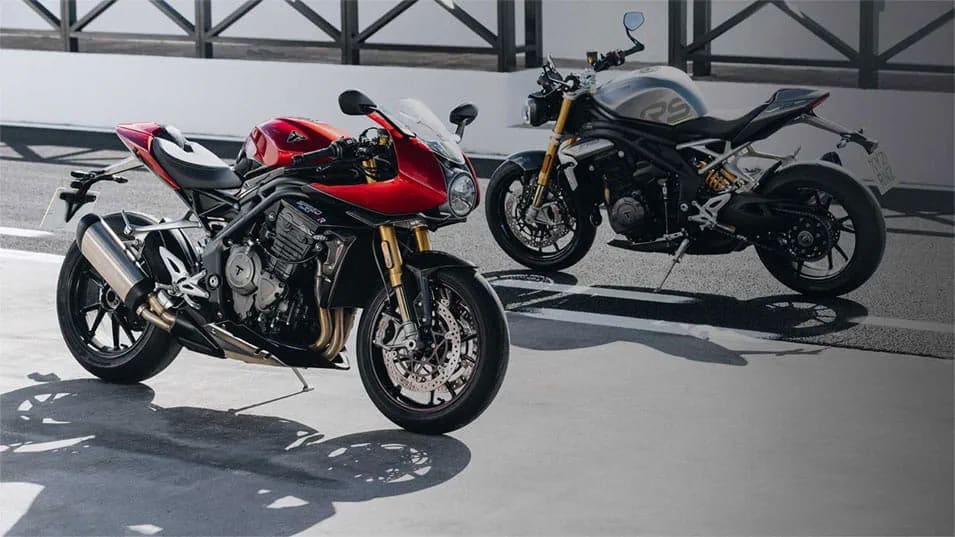 THE ORIGINAL HOOLIGAN
In 1994 Triumph launched a bike that ignited a segment, defined a category and gave birth to the term "factory streetfighter". Aggressive, agile, powerful and purposeful, this was the game-changing original Triumph Speed Triple.
Loved by legions of passionate fans around the world, the Speed Triple is the original hooligan, and has become a true modern motorcycle icon. Ever evolving but always instantly recognisable, with its signature twin headlights and brooding, minimalist stance wrapped around a thrilling big bore Triumph Triple engine. Always built to deliver the perfect balance of power, handling, capability and character, to be the complete naked performance motorcycle.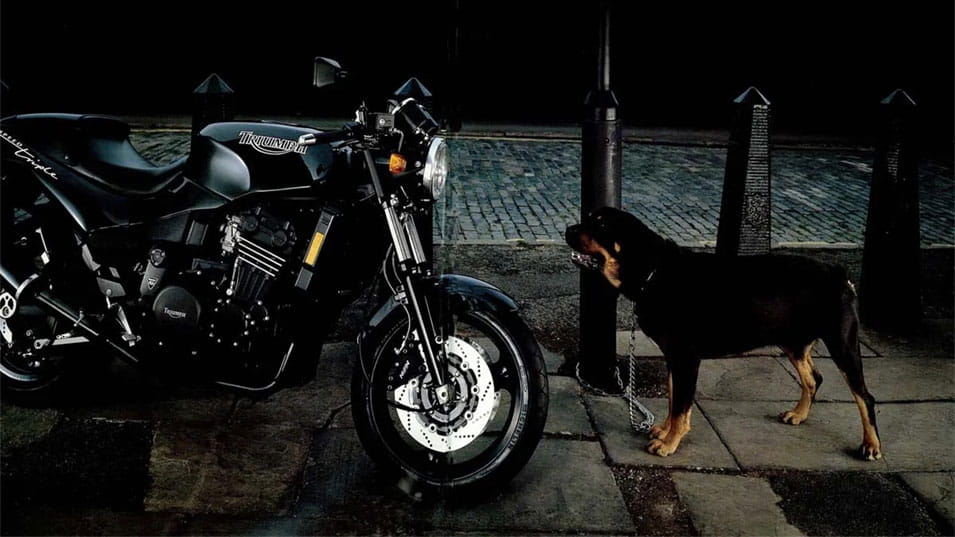 SPEED TRIPLE 1200 RR
As stunning to look at as it is exhilarating to ride, with the highest specification ever.
Contact Dealer
TURN UP YOUR VOLUME
The raucous, characterful sound of the Speed Triple RR 3-cylinder engine is as unique as it is addictive.
Turn up the volume and press the button
Turn up the volume and press the button