TRIUMPH ADVENTURE EXPERIENCE SPAIN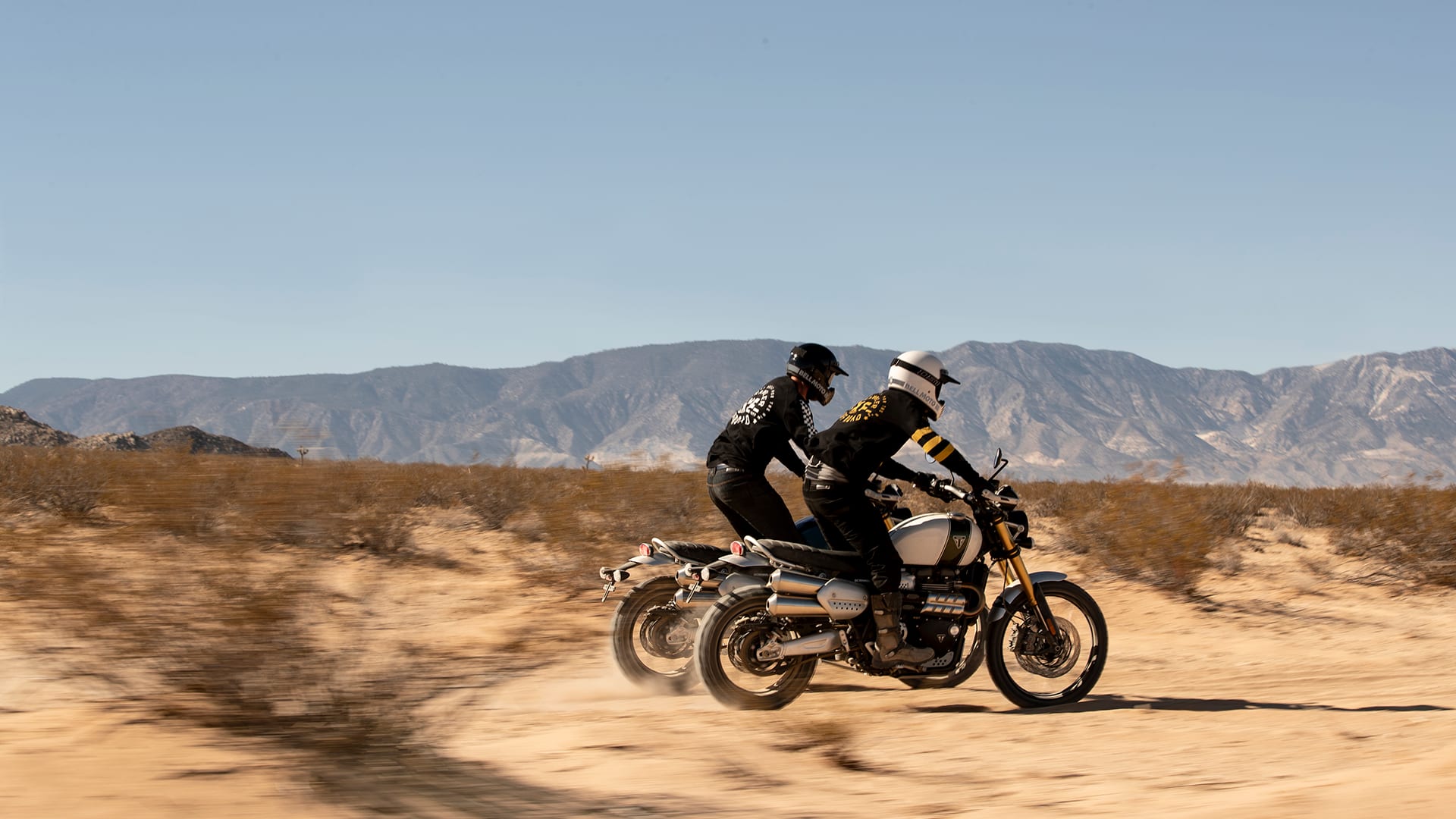 Experience all the thrills of off-road riding with a whole range of immersive and fun riding experiences designed for riders to build or enhance their off-road capability and skills. We cater for all abilities, from absolute beginners to advanced off-roader.
Our facilities, with more than 400 square metres dedicated to adventure motorcycling, are located just 15 minutes from Malaga International Airport. The Arena, is located at the foot of the Sierra de la Nieves Natural Park, where you'll have lots of unforgettable riding experiences on dramatic natural terrain and stunning scenery with 360-degree views riding the latest generation of Triumph Tiger and Scrambler motorcycles.
Advice and guidance is provided from an experienced team of instructors who will maximise your skills and techniques from start to finish.
For more information please call us today on +34 679 50 81 50 or book by clicking the button below.
Focuses on building riding confidence, developing and improving bike handling and manoeuvring skills.

1 Day Off-Road Training – A great introduction to off-road riding which will give you a foundation to build upon.

Level 1, 2 and 3 Off-Road Training - Aim to progressively enhance your riding skills over 2 days. Gives you the confidence to use your motorcycle on varied terrain around the world.

1-2-1 Training – A private, tailored session with dedicated, expert tuition and guidance tailored
Feel the freedom and fun of 'light off-road' thrills, see some outstanding scenery, test out Tiger or Scrambler capability in group sessions lead across varying environments.
Level 1 - One day guided, light off road riding experience utilising some of the best roads and trails.

Level 2 – Two day guided, off-road riding experience utilising some of the best roads and trails. Enjoy the most challenging terrain, intermediate hill climbs and deeper water crossings.
Ladies Day - An exclusive one-day training course providing the opportunity to experience adventure riding under expert guidance alongside other women.

BOOK YOUR NEXT ADVENTURE
There's nothing like the feeling of confidently tackling off-road challenges and conditions that you previously thought were beyond you.
To book your fully immersive, unforgettable off-road riding experience, click the button below. If you would like to talk to our Adventure Experience Spain Team you can contact us
+34 679 50 81 50 or email [email protected]